You want to print the pdf document of a research article you needed for that essay. Or you need to print your textbook for the upcoming semester course but are unable to do it because it's secured. You must have been searching for a way to do it. And guess what? You have finally landed on a page that will give a step-by-step guide on how to print a secured pdf. 
While trying, you must have experienced that by following the normal procedure, you can't print a secured file. For the not-so-tech-savvy people out there, this creates a dilemma that they think they can never come across. However, thanks to some geeks, we have several ways of overcoming it in no time. But before diving into that, let's discuss why it occurs.
Why Can't I Print A Secured PDF?
The leading pdf readers are developed by well-reputed and renowned companies. With such a reputation comes greater responsibility. They are accountable to their customers to protect their copyrighted and protected material.
People secure their pdf files for various reasons. They might not want anyone to print and sell its copies. An example of this is eBooks. Other than that, you might want to upload a file in a group for certain people that have a password. Without the password, accessing the file will not be possible.
This obligation of the companies compels them to encrypt the pdf document differently. This makes it impossible to print a secured pdf adobe or other reader files by the normal method. Thus, you will have to use the tricks mentioned below to get away with it.
The solutions to print a pdf without a password can be mainly categorized into two categories:
Cracking Password
Without Cracking Password
Method 1: Printing The Secured PDF By Cracking Password
If can't print a secured pdf with a password, what is the first thing that comes to mind? Yes, you try some random ones. And if you are reading this, then you must have failed at guessing the right one. You must have gotten tired after trying several passwords. 
Now imagine you are a superhero with the special ability to try millions of passwords in just a matter of seconds. Would it not be great? It will certainly be. Although we do not have the magic to turn you into a superhero, what we do have are various software that is designed to do this task that is impossible for a human being to carry out.
There are several pdf password recovery software in the market. However, the one we suggest you to use would be none other than the best, PassFab for pdf. The reason why this is our personal favorite is that it has some exceptional features which make it a class apart. 
PassRec for PDF can work at phenomenal speeds. Some ranking sites have even found it to be 40 times faster than others. Yes, you read that right. 40 TIMES FASTER. Additionally, it has a very easy and user-friendly interface making it easy-to-use for those with minimal knowledge of technicalities. Setting it up is as easy as it gets.
Step 1: Downloading PassRec
The first thing to do for password recovery and to subsequently print a secured pdf adobe will be downloading the PassRec tool. In just a few clicks, you will initiate the installation process, and it will be ready to use.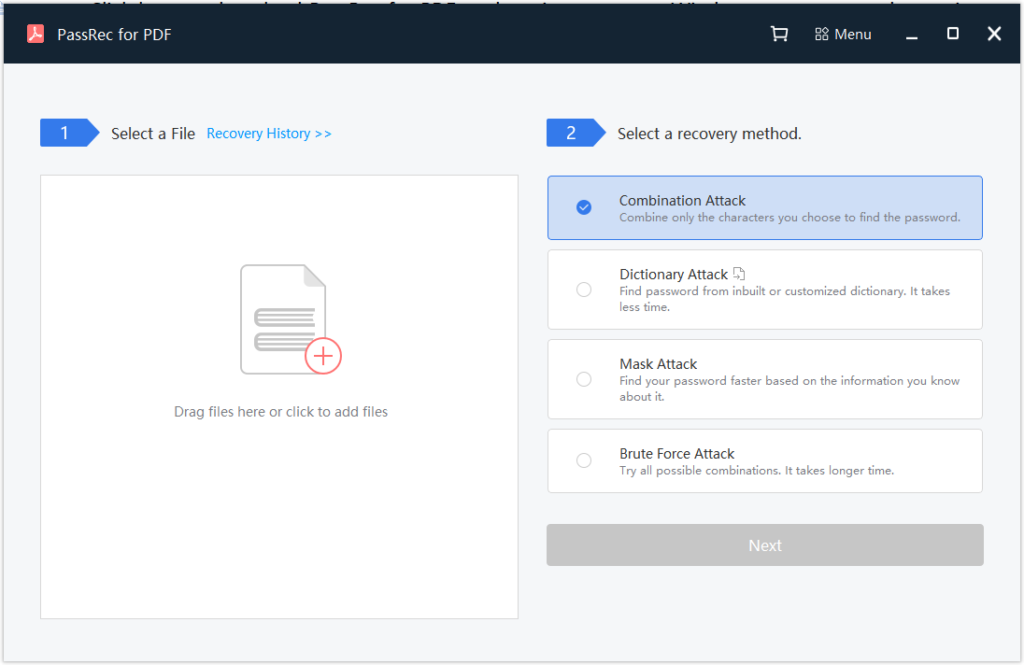 Step 2: Adding the target file to PassRec for PDF
After installation, click on the "Add" button that will be clearly visible. It will open a window for you to browse through your computer and get to the desired file. Once there, click the "Open" button. You are only one step away from opening the file.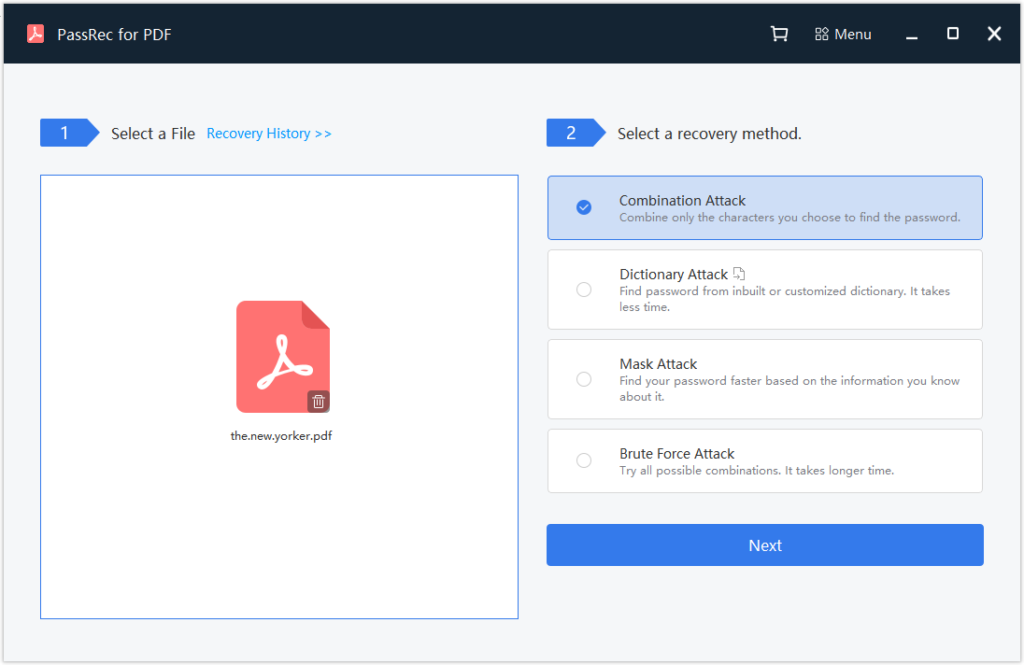 Step 3: Start the recovery.
You will get to choose from three options. If you do not have any clue about the password, then choose Brute Force Attack. If you remember the length of the password, Brute Force with Mask will be the best option. However, the simplest one is the dictionary attack which uses passwords from the built-in dictionary.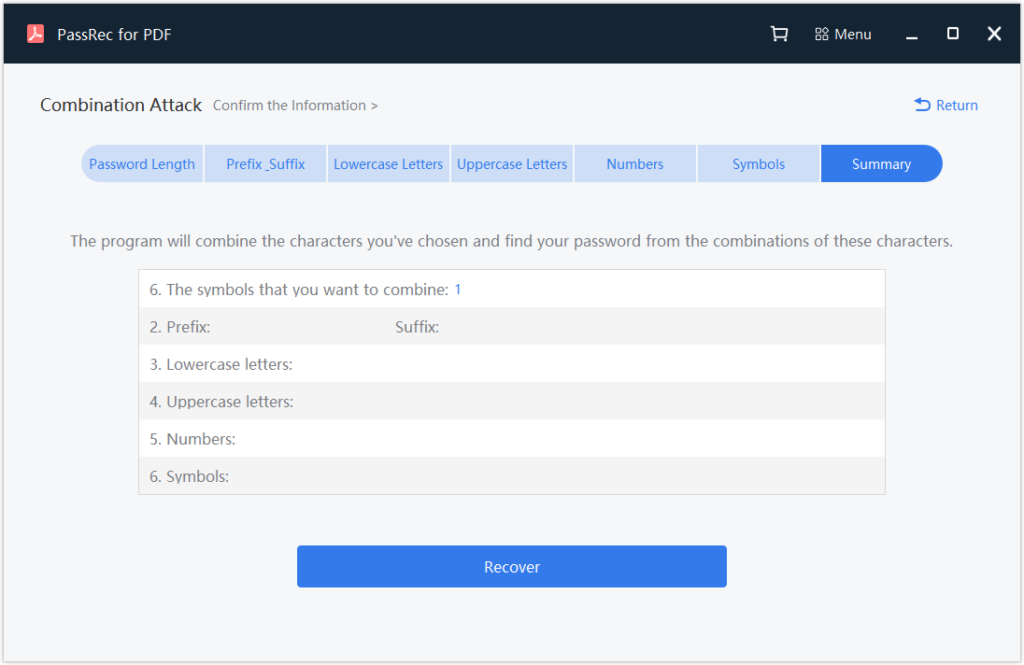 After assessing the situation and deciding the type of attack, click the "Recover" button. In just about a few moments, you will have the password appear out of thin air. It is pure magic, isn't it?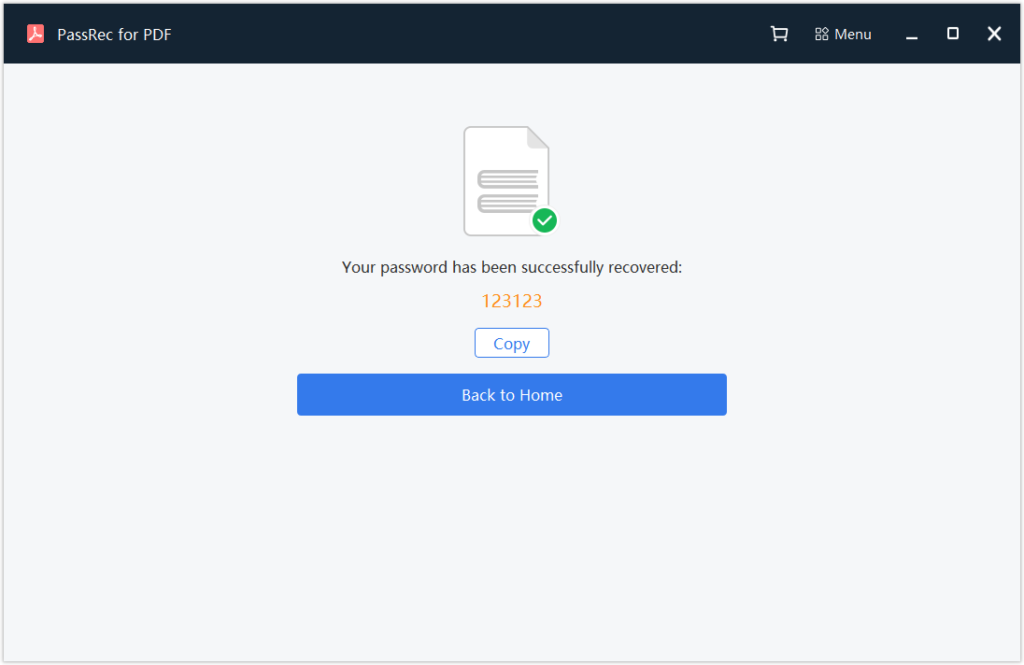 After the password of the PDF file is recovered, you can open the PDF and then print it without Difficulty.
Method 2: Using Google Drive To Print A Secured PDF Document
You must have used google drive to save your important documents. However, it can also be used to print a secured pdf. This method is one of the easiest ones, and you will have the file ready for print within no time.
We explain in detail the process of using google drive for this purpose.
Step 1: Upload the file.
If you have used Google Drive before, this step will take no time. However, for those that will be using it for the first time, press the "New" button in the top left corner. Browse through the computer and upload the file. 
Step 2: Converting the file
This step involves using google drive to convert the secured pdf to word doc. To achieve this, click the "Gear" button in the top right corner and go to "Settings".
By clicking this, a pop-up window would appear. Check the box for "Converting Uploads."
Step 3: Download the file
Make use of the "Open with" option to open the file in doc format. Once opened, download and print it just as you would do for a normal document. It seemed like a piece of cake, no? But there are some complications to using this method.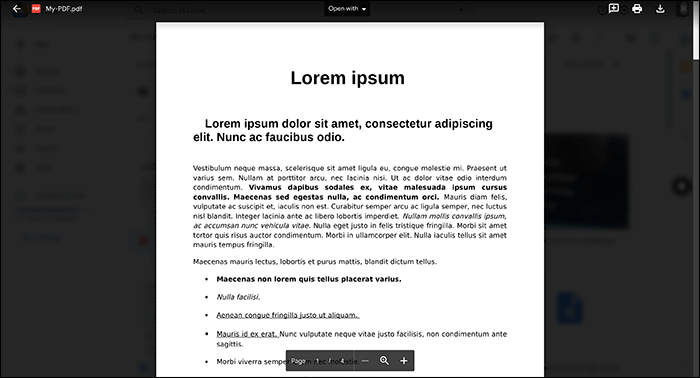 The conversion from pdf to word will affect the formatting of the documents. If you are in a hurry, you would not like to waste your time fixing the formatting. And because we, too, understand and value your time, we have got you covered. Here is another method.
Method 3: Using Adobe Reader To Print A Secured PDF
Adobe pdf reader is the most popular reader out there. It has been in the line since the time we remember. We have gotten used to its seamless interface. Wouldn't it be great if we could print a secured pdf Adobe Reader? Well, the good news is, we can.
Step 1:
Open pdf file with Adobe Reader. Once the file is opened, go to "File"> "Properties." You will see a tab "Security" press that, and all the security options will be visible now.
Step 2:
In front of the "Security Method," choose the option for "No Security." It will ask for the password. Enter it, and the file is no more secured.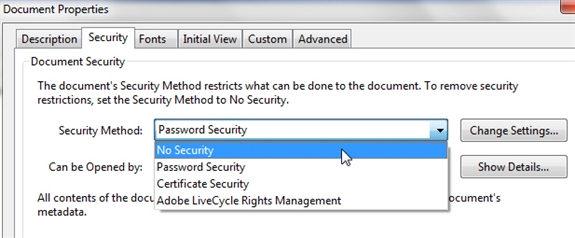 Step 3:
Save the file using "Ctrl+S," and now you can print it like any normal document.
Still not satisfied with these solutions because you do not have the password? We have yet another one in our bag.
Method 4: Using Microsoft Printer To Print A Secured PDF
Almost everyone has a Microsoft window installed. If you didn't know yet, it comes with a pre-installed printer.
Step 1:
Open the file with Microsoft Edge by using "Open With."
Step 2:
From the toolbar, click the print option.
Step 3:
Choose the option according to your needs. Choose the "Microsoft Print to PDF" option in the Printer dropdown menu to save an unsecured pdf file on your computer.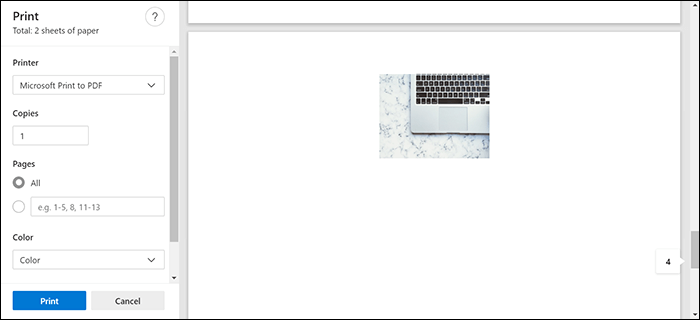 Step 4:
Open the new file and print it using "Ctrl + P." If Google Chrome is your primary browsing software and you use it more often than Microsoft Edge, the next method will suit you best.
Method 5: Printing a Secured PDF Using Google Chrome
Now we will discuss the methods to print pdf documents without having a password. You do not have to be a hacker to pull this feat. It is way easier. These steps are similar to those in the previous method. However, there are some changes because we are using different browsers.
Step 1:
Open the file with Google Chrome
Step 2:
Once the file opens in Chrome, click on the print option in the top right corner.
Step 3:
You will see a dialogue box. From the "Destination" dropdown menu, choose "Save as PDF" and then click "Save" at the bottom. Now you can open the new file, which will be unsecured and easy to print.
Conclusion
In this article, we analyzed and explained in detail almost every way to print a secured pdf. We identified the merits and demerits of each method. Although a long read, you will be in a better position to choose which methods suit you best. We hope that all your secured files are printed without giving you any unnecessary trouble. Happy Printing!