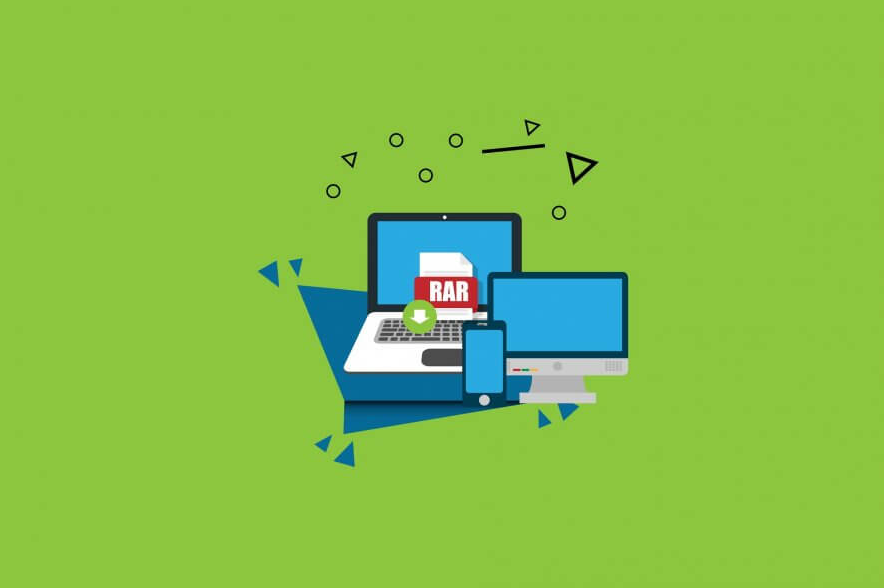 Large files are compressed using the RAR file format to make them smaller. If you download them, they are downloaded in RAR format. For extracting several huge files, many people utilize WinRAR or WinZip. However, WinRAR or WinZip may fail to open RAR files on occasion, particularly in Windows 10 versions. As a result, the user inquires, "How can I open a RAR file without WinZip?"
Opening a RAR File Is Not a Problem Anymore on Windows 10
WinRAR and WinZIP are applications that allow you to open different archived files on your PC with ease. However, WinRAR is free but looks to be outdated and old. WinZip is paid software. Yes, there is a trial version as well but it offers limited-time access. WinRAR and WinZip are most widely used but there is a free alternative as well. You can download the7 Zip and not pay anything for it. We will discuss 7 Zip a bit later.

How to Open RAR without WinZIP/WinRAR?
You have another alternative if you don't want to utilize WinRar to extract files. You have the option to download Directory Opus, which is a strong and powerful file manager for Windows 10. Many users are of the view that every good file manager should not only be strong enough but also versatile in order to handle any file management requirements of the users.
However, the problem is that not every file manager can handle archiving/unarchiving file functions. Here comes Directory Opus as it offers many useful options, functionalities, and features to your PC. Hence, it can easily replace WinRAR's archiving functionality.
Open A RAR File without WinZip/WinRAR on Windows 10 – Other Free RAR Extractors
Other free solutions to WinRAR/WinZip exist that make it simple to extract RAR files on Windows 10/8/7. 7-Zip, PeaZip, jZip, Extract Now, RAR Opener, and Unarchiver are all excellent programs. To open a RAR File without WinZip, we'll show you how to open RAR files for free on Windows 10 with 7-Zip.
Open RAR Files on Windows 10 with 7-Zip
Since 1999, 7-Zip has been a free and open-source file extractor and archiver. Igor Pavlov is the creator. Its native archive format is 7z, but it can also read and write Zip, RAR, CAB, WIM, UEFI BIOS files, VDI images, and other archive formats. On Windows 10, you may use it for free to open RAR files. Only Windows users can use this RAR file extractor. To open a RAR File without WinZip, the following steps are under consideration:
Download the suitable version of 7-Zip software for your Windows 10 PC from the official 7-Zip download site.
Right-click on your RAR file in File Explorer, pick 7-Zip, and then click Extract files.
You can choose a path to extract the RAR from the pop-up window. After that, click OK to begin extracting the RAR file to the given location.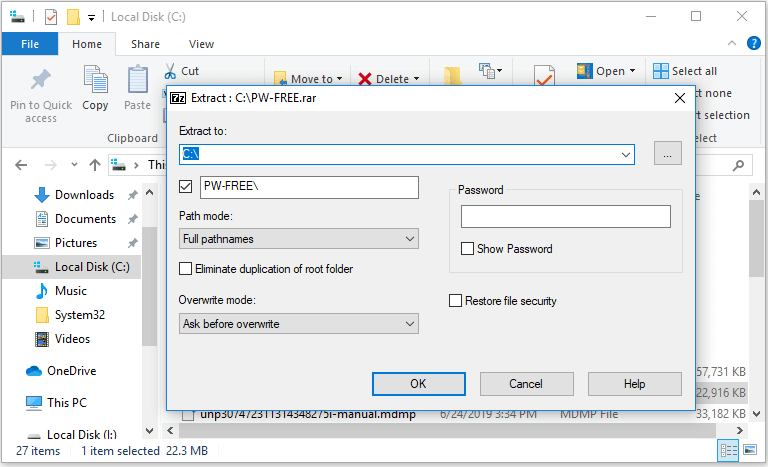 Extract RAR File Online for Free
To open a RAR file online, you can also use online free RAR file extractors to unzip RAR files and assist you to open those files. Archive Extractor Online, Unzip-Online, B1 Online Archiver, Unrar Online, FunZip, and others are some of the best online free RAR openers. They may be used to swiftly unrar RAR files without the usage of any software. To open a RAR file online, many of them can open RAR files as well as Zip, 7z, and other types of archive files.
Go to the website of one of the RAR extractors available online. On the front page of these sites, you should notice icons such as Uncompress file, Click here, Unrar online, and so on. To upload an archive RAR file, click that button and choose the RAR file you want to Uncompress.
Allow a few seconds for the extraction process to complete. After that, you can explore the files and download all or part of the data you require to your computer.
These steps can help to open a RAR file online without any problem.
Most Commonly Asked Questions
What is the Best Way to Open RAR Files without WinZIP?
The most popular is WinRAR, which was developed by the same people who pioneered the RAR file format and offers full support for RAR files. This means that WinRAR not only lets you extract RAR files, but it also enables you to create them.
How can I Open a RAR file without WinZIP?
You may open any RAR file with 7-ZIP and inspect or extract the files by double-clicking it. You can extract the files without even opening 7-Zip if you know what you're doing. Right-click any RAR file, go to the "7-Zip" menu, and then choose one of the "Extract" options, depending on where you want the files to go.
What Exactly is RAR Stands for?
Eugene Roshal created it. Hence, the name comes from there. Roshal Archive Compressed file.
Conclusion
To summarize, this article introduces some of the best RAR extractors for Windows, Mac, iPhone, and Android, as well as step-by-step instructions for opening and extracting RAR files on Windows 10, Mac, iPhone, and Android. Also, it gives ideas about the ways to open a RAR File without WinZip without any data loss. If you have any better ideas for extracting RAR files, please share them with us.