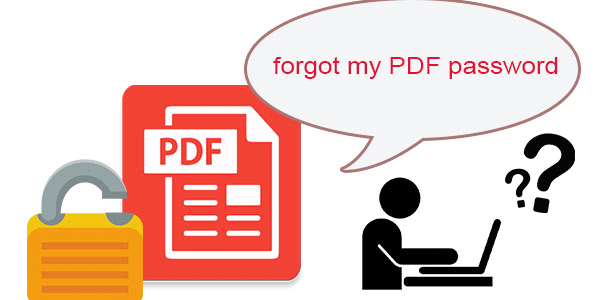 Forgot PDF password? Not a matter of embarrassment. Password recovery is quite an everyday issue that can happen to anyone. Although PDF files have a high level of security and it is challenging to encrypt them, we work hard for you and find effective and practical hacks of recovery.
In this article, we will provide you with solutions on how to crack PDF password. We are listing down some ways to bring you out of the hassle of password recovery.
But before going to unlock these methods, you should know the type of your file password. There are two types of passwords.
1. PDF document open password is also known as user password
2. PDF master password is known as PDF owner password
It is essential to have knowledge of both types of passwords. In the owner password, the user is only allowed to open and view the PDF file. So if you forgot the owner password, then you have minimal access to your document. You can't copy, edit and open the file.
On the other hand, the user password prevents people from viewing and copying the PDF file. The user password is added while creating the PDF file. This password is mainly applied when information is highly confidential.
Some of the listed methods provide the solution for both types of passwords.
1. Unlock Locked PDF By Printing It Out when Forgetting Password
To manually unlock a PDF file, you need to open or install a Chrome browser on your pc. Google Chrome has a built-in PDF reader that has the functionality to read and print the file. If you want to crack the PDF password manually, follow these steps.
STEP1: Open Google Chrome and click on the dots present at the rightmost corner of the screen.
STEP2: Select the print option then a dialog box pops up on the screen.
STEP3: Choose "save as PDF" and click the "save" button.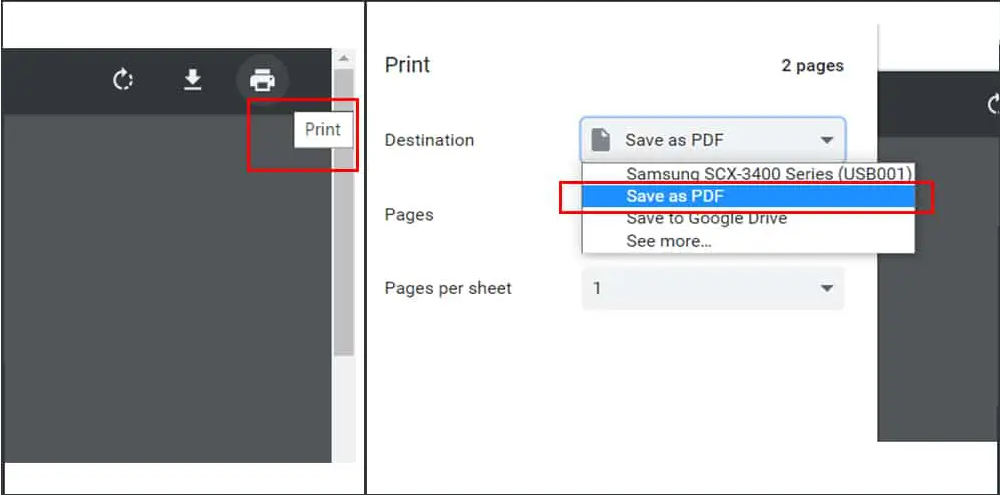 STEP4: Now, finally, open the PDF file using Adobe Acrobat reader and do editing where needed.
As Thomas Rhett says, Good can certainly come with something bad.
With the ease of manual way, you have to face some constraints. The manual method will not work with print restrictions. It is time-consuming and is not adequate for the batch process.
2. Recover Forgotten PDF Password With Third-Party Tool
It is recommended and the safest way of forgot PDF password recovery. There are a large number of tools available to fix the issue. These tools provide security and convenience to you. Different software, free and paid, are available.
Free ones also work perfectly, but they often compromise on privacy concerns. We have tested both paid and free tools for you and selected those up to standard in all ways. You can choose budget-friendly ones and even test out the software that comes with free trials to make a decision.
PassRec PDF Password Recovery
PassRec for PDF Password Recovery is a Windows-based application that features encrypted/password-protected WinRAR files crack without knowing the password. With three different password recovery methods, PassRec enables users to recover passwords from locked RAR documents, whatever the password lengths, character/symbol combination, and how complicated it is. But depending on the complicity of the password, the time needed to complete the recovery process varies.
Below are the three password attacking methods:
Dictionary Attack: search for password from inbuilt or customized dictionaries.
Brute-force Attack: find passwords within the ranges and lengths you set.
Brute-force with Mask Attack: Attempt every possible number or letter, which may be time-consuming.
Here is how to use PassRec for PDF to recover the forgotten PDF password:
Step 1: Download PassRec for PDF, and set it up on your Windows computer, and open it. The home screen looks like below: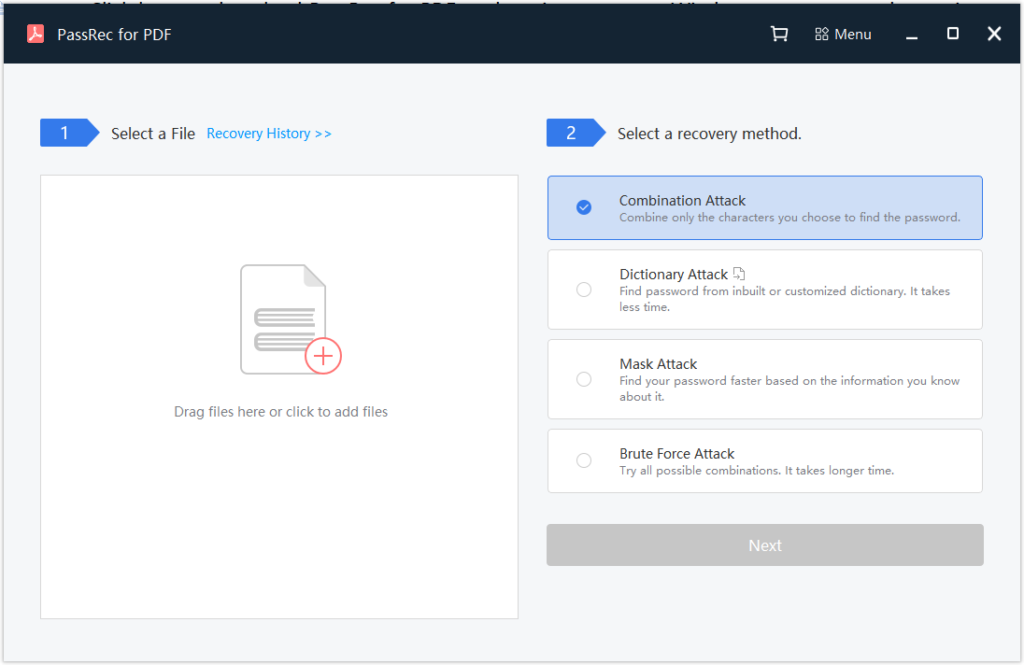 Step 2: Drag the PDF file you want to unlock, and drop it to the blank space on the left side of the home screen. On the right side, choose a password cracking method that fit your file the best, and click Next.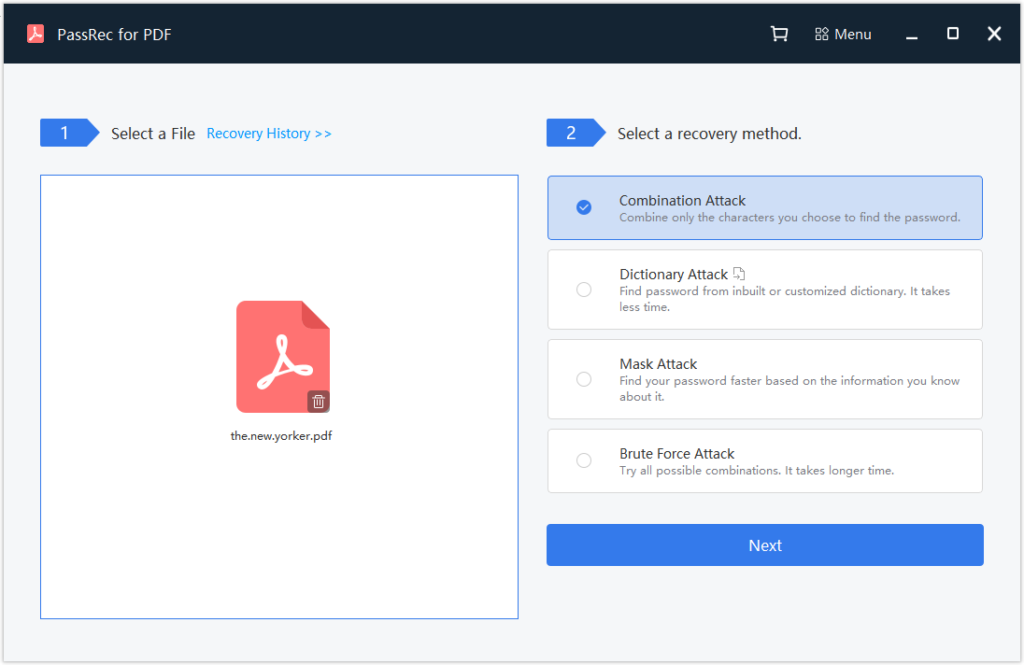 Step 3: If you choose Combination Attack or Mask Attack, you will have to provide any clue you know about the password, which will make the password recovery process shorter.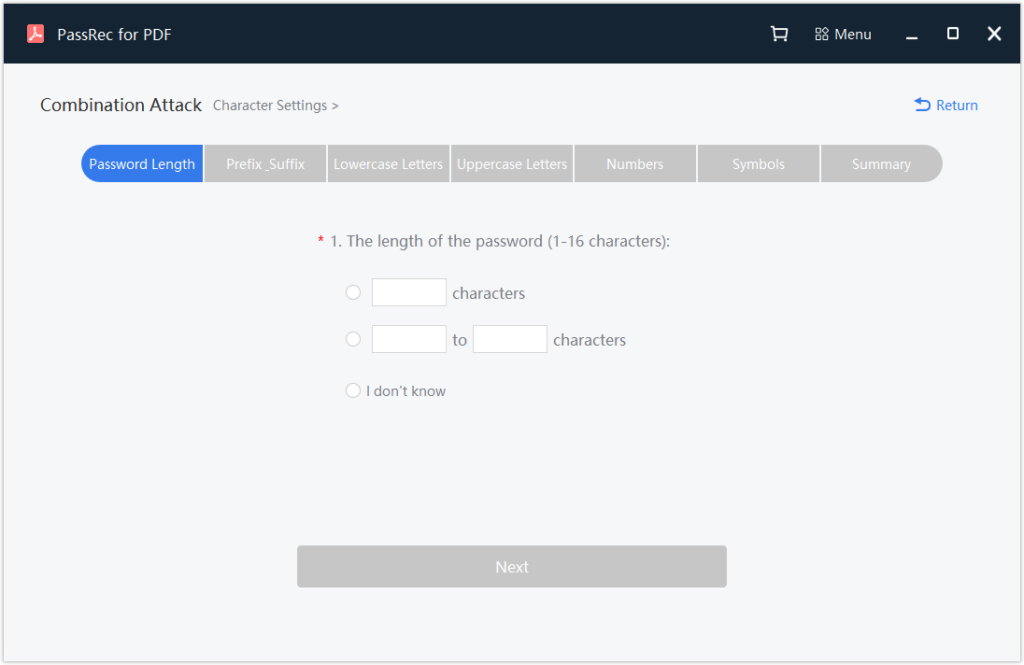 Step 4: After providing all the information you know about the password, click the Recover button to start the process, until you get the notification that the password recovery is successful, and present the real password to you.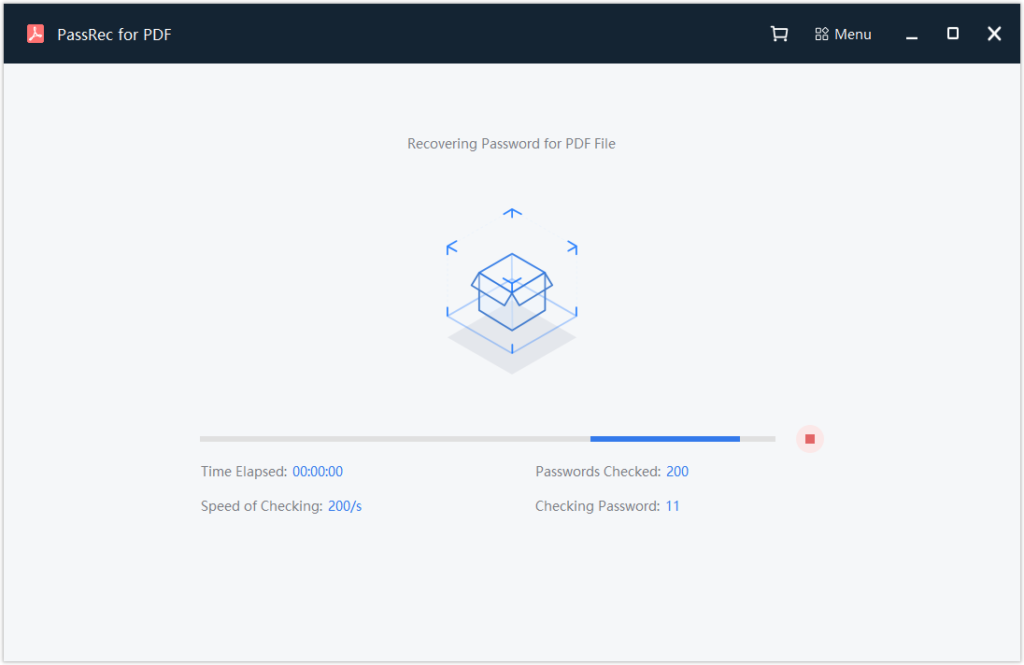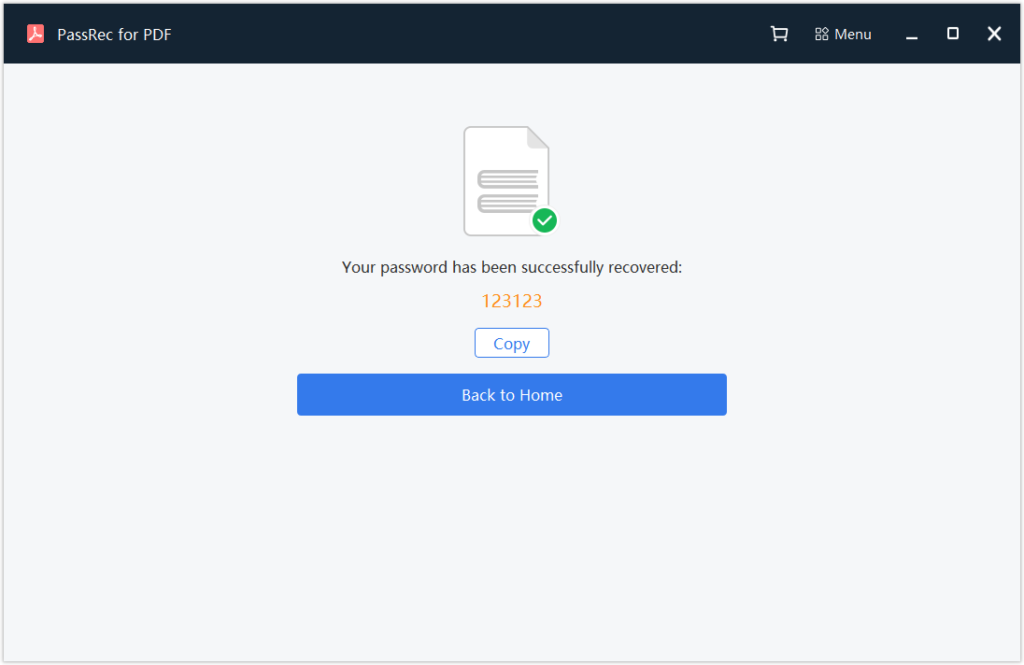 3. Recover PDF Password Using Google Drive
Here we will discuss how to crack PDF password if you forgot it with the help of Google Drive.
You can recover your owner password protected PDF file by google drive. Google Drive unwrapped your protected PDF file securely because it has 2 layers of security and 2-factor authentication.
Please note that the file size should not be more than 2 MB; otherwise, you may have lost some formatting. We are providing a step-by-step guide for you.
STEP1: To bypass PDF password, you need to make an account on Google Drive.
STEP2: Sign in to Google Drive account and import protected file to Google drive.
STEP3: There is a symbolic setting icon on the top of the rightmost corner. Click it, and then a setting window will pop up on the screen.
STEP4: Look for the "convert upload" option and check for "Convert uploaded files to Google docs editor format."
STEP5: Select imported protected PDF file. Right-click the target file, select "open with" "Google Docs."
Finally, you get your PDF file in Doc format.
4.  Bypass PDF Password Using Online Tools
Besides the ways mentioned above, there are also some online tools available for forgotten PDF password recovery. It keeps you away from the hassle of downloading and installing. Online solutions are free, and no registration is required to use, but there are some restrictions to break the password.
You can not recover all types of PDF passwords, especially those that are highly encrypted. May you face security issues. There is also a restriction of file size i.e not more than 5MB. We are listing three popular online tools to remove your PDF password.
Method 1: By Using smallPDF
smallPDF.com is a website that provides solutions for PDF password recovery.
STEP1: Go to smallPDF.com/unlock-PDF, an easy-to-use PDF password remover tool.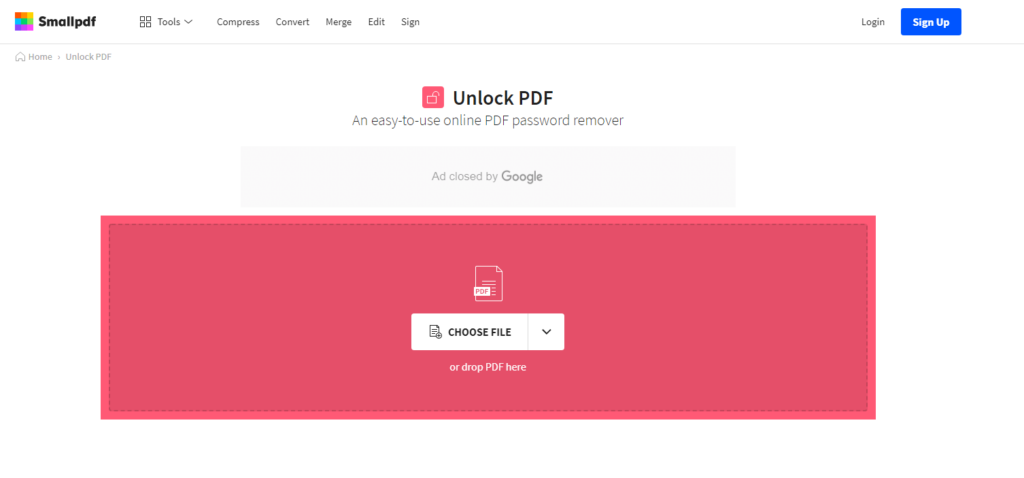 STEP2: Now, you drag your locked PDF file and drop it in a pink toolbox.
STEP3: Check the pinky swear box. An icon "unlock PDF" activated; click it and download the file.
Method 2: Aimersoft PDF Password Remover Online
Aimersoft is an interactive and most straightforward remover tool. You have to upload your protected PDF file on the website, and it will remove the forgotten PDF password.  This online tool can provide the solution for both types of passwords.
It is free of cost and stores your PDF file for 24 hours. You can upload your files with some limitations in file size. The recommended file size is less than 5MB.
Conclusion
If you read the article thoroughly, then there is no point in confusion to break the PDF password. We try to unlock minute details. As a piece of suggestion, make sure to write your password at some safer place to retrieve it for later usage but make sure you did not make that file protected.